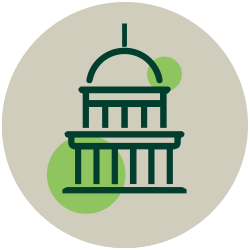 Decision Makers
The influence of decision-makers in Serbia on environmental policies is complex and varies depending on various factors. Decision-makers in Serbia employ several mechanisms to shape environmental policies.
One mechanism is the adoption of laws, regulations, and political strategies that impact environmental protection. These decision-makers are responsible for formulating, adopting, and implementing these instruments. However, their effectiveness and consistency in implementing these policies vary. There are challenges in enforcing laws and regulations, as well as in providing adequate resources for implementation.
Moreover, the relationship between decision-makers and civil society, and citizens plays an important role. Openness to dialogue, collaboration, and the inclusion of civil society and citizens in the environmental decision-making process can be key factors in achieving sustainable and inclusive policies. However, there is room for improvement in this area, including greater transparency, openness to public consultations, and providing opportunities for the active participation of citizens and civil society organizations in shaping environmental policies.
To ensure that decision-makers in Serbia adequately work on environmental policies, it is important to provide appropriate resources, education, and a supportive environment. It is also necessary to strengthen the capacities of relevant institutions and monitor and evaluate their work to improve the efficiency and transparency of their activities.
Activities
Do you want to join us to work together on environmental protection in Serbia?
Contact us!